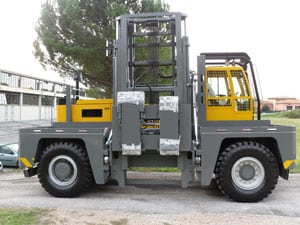 3 Baumann side loaders have been sold to a customer in Germany for use in the Timber industry, with the last one arriving to its destination in early 2013.
Baumann vehicles are proving to be popular within this field of materials handling, as we've seen with our previous sales to Germany.
All of our sideloaders are built to a very high-specification and have many features that are unique to Baumann.
For more information, details of obtaining parts, or sales in the UK please contact us.
Gallery
To see more images of this truck, please click on any of the thumbnail images below: