Refined & Redefining
The GX Series is a real workhorse.  The new range features a refined chassis, Tier 4 Deutz engines (74.4kW at 2,000rpm with Diesel Oxidation Catalyst), superb ergonomic cabins and new joystick controllers, offering the highest levels of durability, productivity and control in the market. Add to that the Variable Reach System (VRS) which builds on the company's award-winning Archimedes outreach method, and you have amazing control and durability for demanding sideloader applications.
Tier 4 Deutz TCD 3.6 diesel engines

Award-Winning VRS Outreach System
The Range: Mid-Sized, Heavy Duty
Our most popular sideloaders are some of out most advanced, performing superbly over long shifts and greater distances. The GX offers refined ergonomic cabins, joystick controllers and the highest levels of durability & control in the market. Available in capacities from 5 to 8 tonnes.
WHAT MAKES THE GX SPECIAL?
No matter what the ground conditions, Baumann GX Series sideloaders keep loads level. The Variable Reach System (VRS) delivers high precision & productivity via the award-winning, low ­maintenance Archimedes outreach method.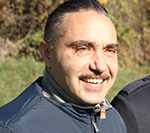 Our aim was to produce a low-maintenance solution and build on the advances we've made with the original Archimedes outreach system. Customer responses were incredibly positive, but we are always looking to improve. We set about providing a Tier 4 engine model, and this allowed us the opportunity to modify the chassis and add the VRS.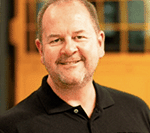 The GX is already very popular with customers. It's latest iteration is a worthy addition to the Baumann range. Strong, reliable and refined, it provides excellent productivity and safety for long load users.
Some changes are regulatory, such as the stricter emissions standards, and others come via our own experience and expertise. The new GX range is a combination of the two, with upgraded engines and chassis, plus the increased reliability and innovation for which we have become known.
Find Your Nearest Dealer
Contact us today to find out where your nearest official Baumann dealer is located. Please don't forget to tell us where in the world you are located and the best way we can get in contact.