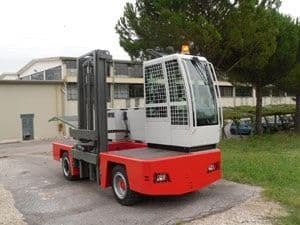 A specialised electric side loader by Baumann has been sold to a customer in Germany for use in the timber industry.
With a small deck of just 1000 mm, this vehicle has an impressive 5-ton load capacity.
Our range of sideloaders are ideally suited to a wide range of materials handling uses.
Contact us for more details by calling us on 0161 241 9489.