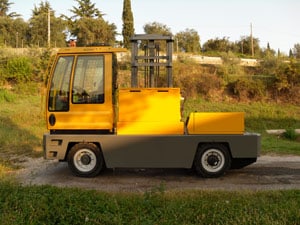 A 5 ton load capacity Baumann Side loader has been bought by a customer in Swizterland for wood application.
The HX 50 model features a proven Baumann mast and the characteristic load stabilising tilt system, making it perfect for materials handling in any field.
For more information, please contact us.