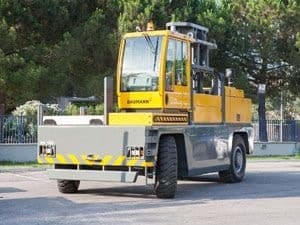 This September saw the departure of a GS180 Baumann vehicle from our factory to the French metallurgical solutions company Aubert & Duval.
It's heavy duty nature and 18-ton load capacity makes it a worthy opponent for any challenge that comes its way in the steel industry.
Baumann Sideloaders are ideally suited for a wide range of materials handling tasks. For more information, please contact us.