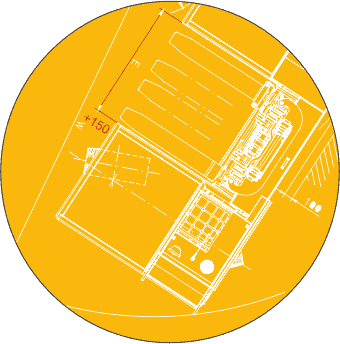 X-Plus first appeared on our ELX series but has now been implemented on our larger EGX Series.
Essentially, X-Plus offers the ability to reach further with the same chassis dimension.
By re-distributing the weight and strengthening the chassis in the appropriate areas, the reach capability (X-dimension) has been improved to 150mm, without changes to the truck dimensions. The added outreach provides operational benefits, with improved flexibility for loading and unloading, and use of a 1,200mm deck in circumstances that would otherwise require 1,400mm – improving storage capability.